Your freightrates will after the project be deposited to the tool Fr8Partner:
Fr8Partner is a tool which is easy to use and which compiles all freight offers and quotations in one place – parcel delivery, road, sea or air freight alike. And which can be used across your business.

Fr8Partner is the first tool of its kind on the market. It has been developed and designed by experts who know both the day-to-day business of the customers as well as the freight world from within.

The tool can be tailored to fit the individual requirements and needs of each customer which makes it both unique and highly usable.

Fr8Partner uses standard web browser technology for the daily usage and applications. The freight templates are based on Excel. This makes it very user friendly and easy to enter data. It does not require in-depth IT skills – a basic knowledge of Excel is enough.

By gathering all forms of transport and types offers in one and the same tool, it gives you maximum transparency and makes it both easy and quick to compare relevant offers.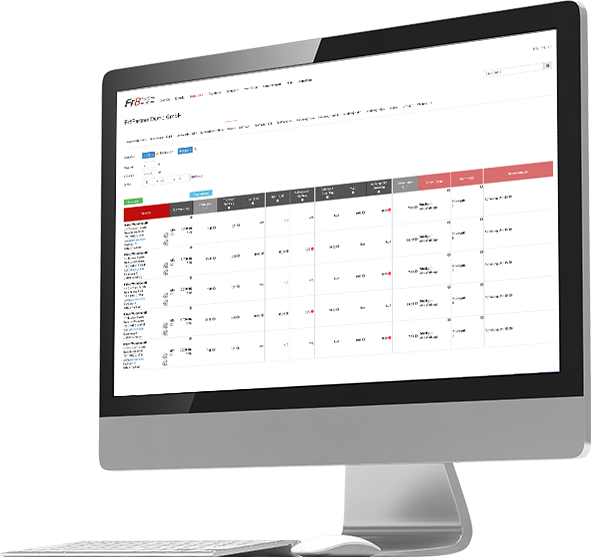 Get more information on Fr8Partner's own homepage.